Fashion Week is always more fun if you are experiencing it with others... so this year I gathered a team of friends. We met at Cafe Kitsune in the Jardin du Palais Royal. This little cafe is the project of the Kitsune fashion label, and it's cuteness and approachability made it the perfect rendezvous point for our little group.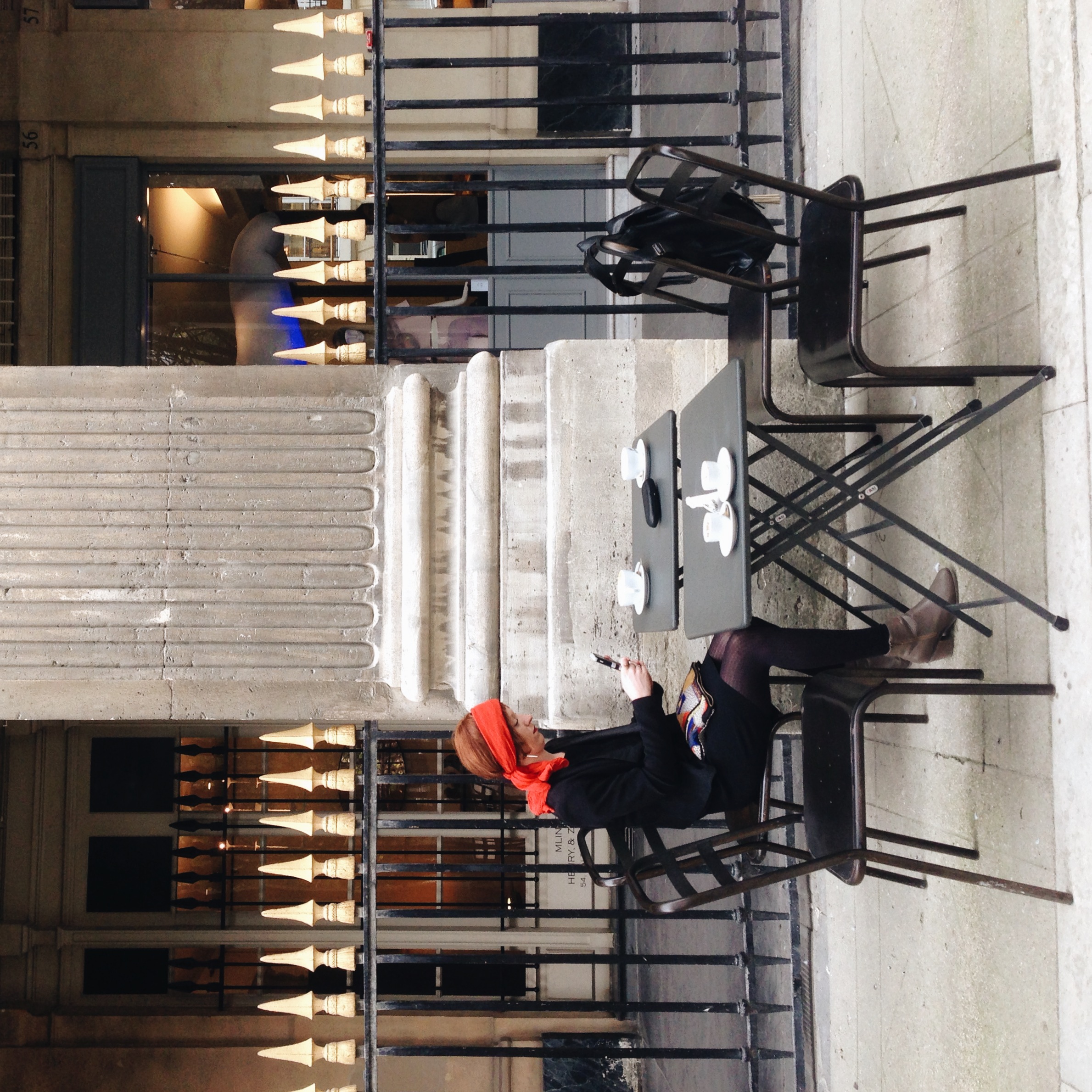 Allow me to introduce you:
Olivia- You have already been seeing her on Culture Keeper, but this gal (also my little cousin) has already produced fashion shows, and is a talented photographer with an eye for social justice and sustainability.
Capucine- We met through Instagram, but are already becoming fast friends. She is a photographer, who has a passion for Istanbul, and just finished up a stellar internship with The Guide Istanbul. She is the definition of cuteness.
Bradley- Is also a new friend. This recent Idaho transplant (also a brilliant photographer / musician) has a reputation for risks and excellence. I have known his family for many years, so of course I am stoked to finally collaborate.
Together, our posse drank coffee and plotted all sorts of fashion week mischief. We have a few tricks up our sleeves... but first we had to catch a runway show. IT WAS DISASTROUS. But more on that tomorrow.
Jonathan Randall Grant // Culture Keeper