Culture Keeper is not a blog about The Fashion World- per se - but as I am experiencing Paris Fashion Week, once more (and am always dedicated to exploring the style and cultures and adventures colliding here in Paris) I thought it would be magical to take you with me.
The First day of Paris Fashion Week 2014 started out uneventfully. Olivia Deters is assisting me this year, and we have been busy confirming the shows we will attend, and e-mailing press agents, as well as preparing a few surprises. Our morning was filled with these activities. Plus several baguettes. Though Olivia is a fashion show veteran, this is her first Paris Fashion Week... so we are aiming for perfection.
At 6pm we met up with the charming Asna Diani at Cafe Nemours (you may recall it as a favorite from my Paris City Guide). Together we enjoyed coffee, apricot juice, and the crisp Autumn weather as we chatted. Asna has been instrumental in connecting me with Fashion agencies and runway shows... she is my fashion fairy godmother.
Around 7:15 we walked over to the Madeline, stopping along the Rue St. Honore for cigarettes, like any good Parisians. We arrived late, which was still early. The show of the night- Irakli was buzzing with energy.
Spread before us was a salon of beautiful plants. The crowd was tightly packed, and models circumnavigated the room, posing and exposing their garments. The clothes were simple, but well constructed, easy to wear, and charming. Their inspiration belied an affection for traditional Japanese culture, and in that context, one could easily picture them being worn by farm workers. All of the models were barefoot, and their hands and feet smeared with a grey paint or clay slip, which added to the pastoral effect.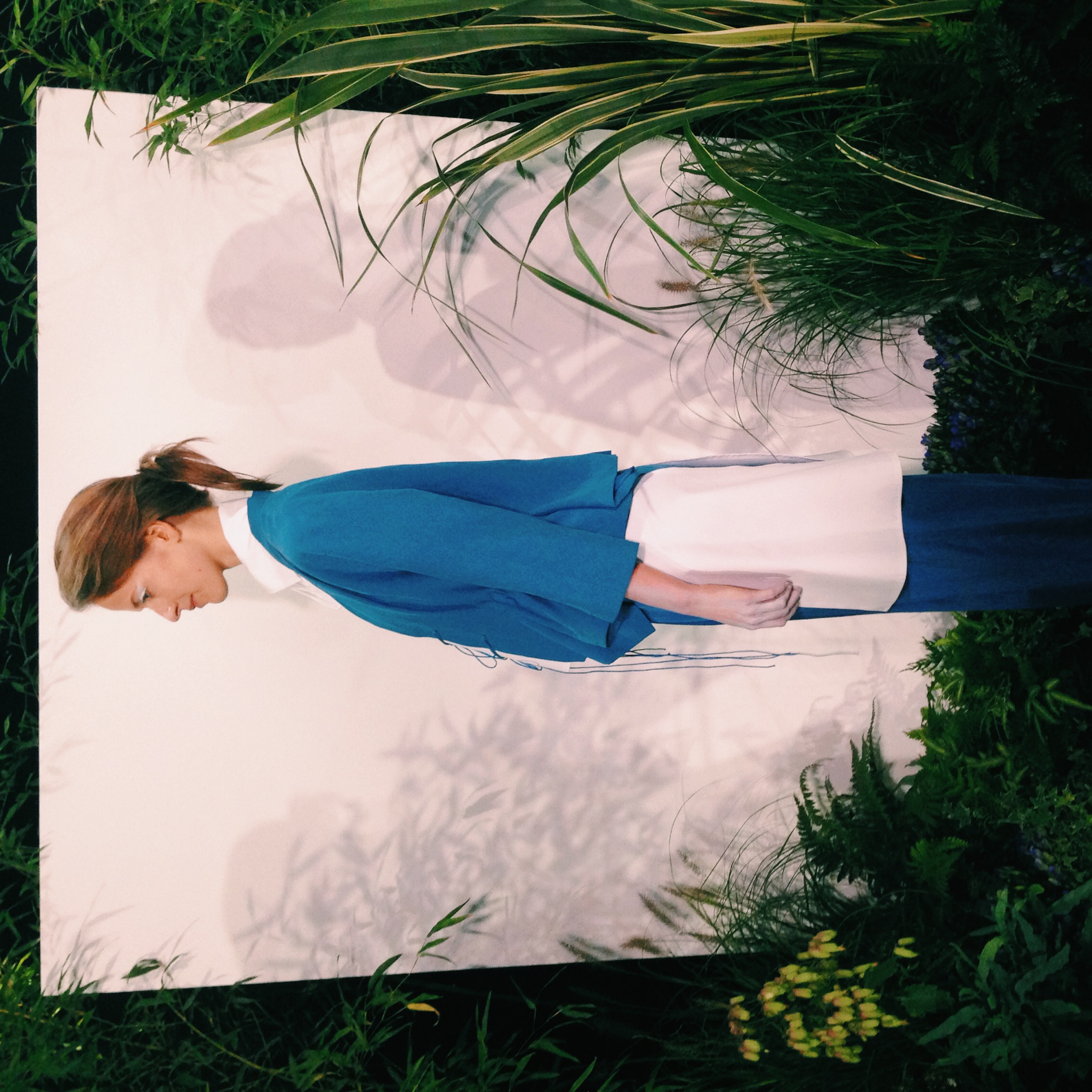 To our great delight we ran into a number of friends from L'appart PR and the editors of Skin Magazine (Peru), who graciously gave me a copy of their first issue. In previous conversations they had told me about their magazine, so it was wonderful to receive a physical copy, and a chance to say hello again.
The Irakli collection was intended to describe women as elegant birds, and this it achieved. It did so with great modesty, and effortless style. What an honor to experience clothing like this, in such an enchanting environment!
Paris Fashion Week marches on... and more surprises await. So stay tuned!
Jonathan Randall Grant // Culture Keeper